Lynette Joel has an energetic personality and spark that can light up a room.
She has five sons five daughters-in-law and 20 grandchildren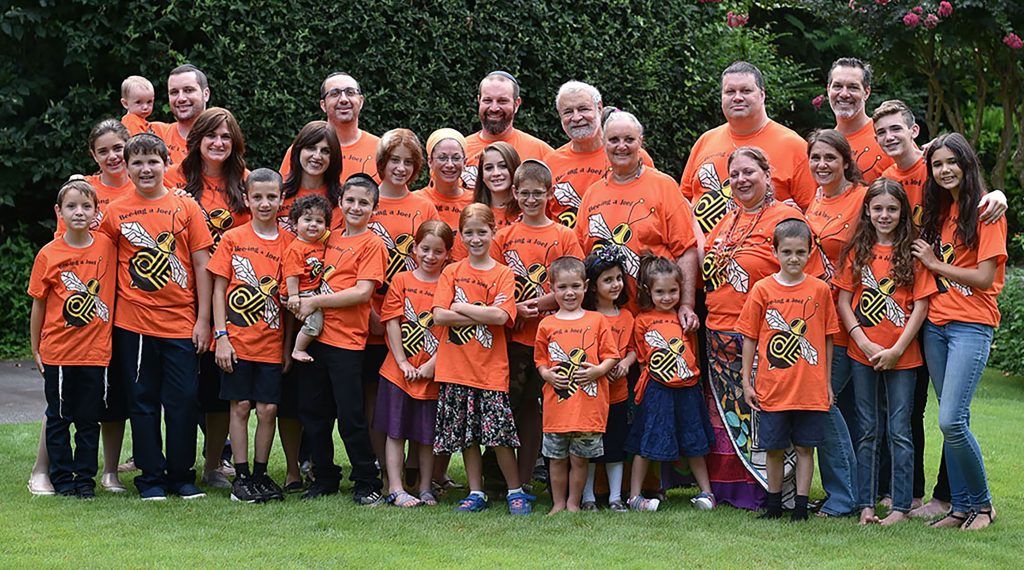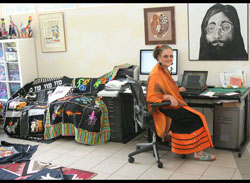 Lynette has a passion to create. Over the last 40 years she has expanded her artistic adventures in a wide variety of media.,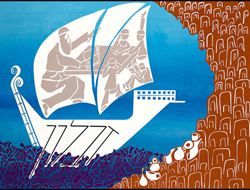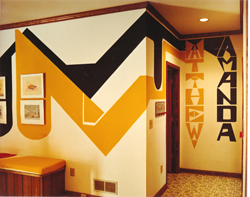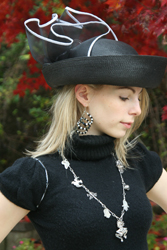 She uses vibrant color, influenced by her native Africa, and the "joy of life."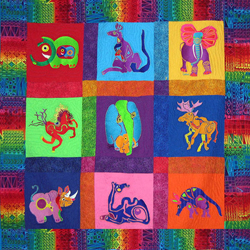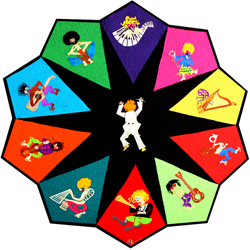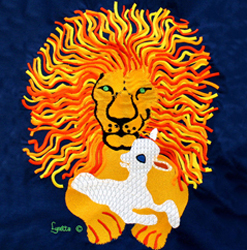 Her designs are timeless, her designer clothing from the 70's are just as appealing today as they were then.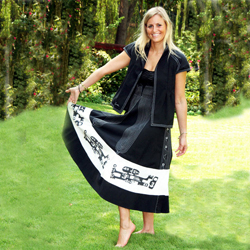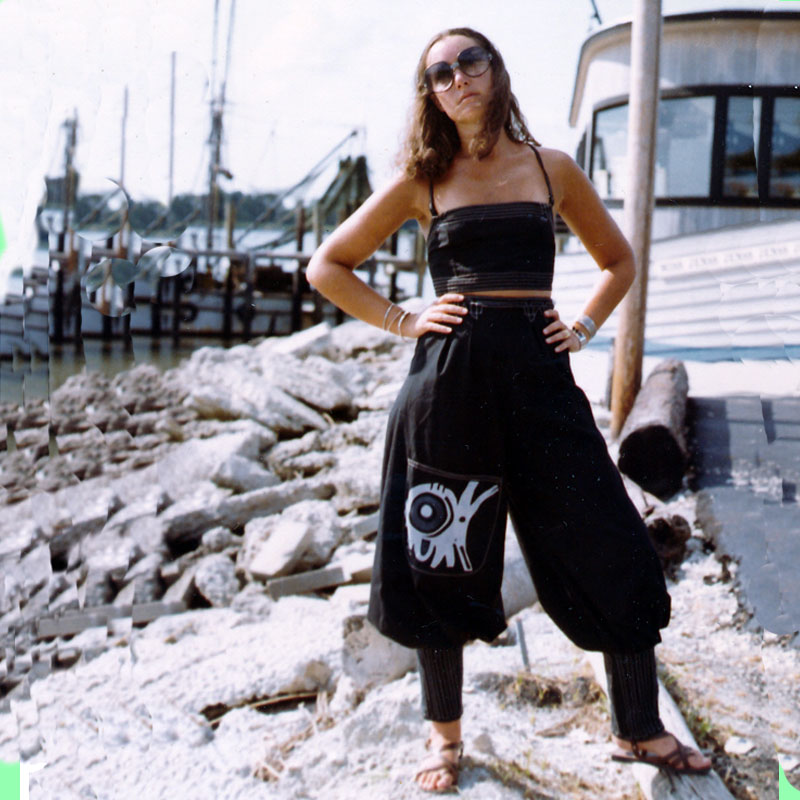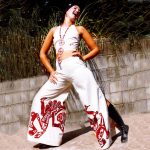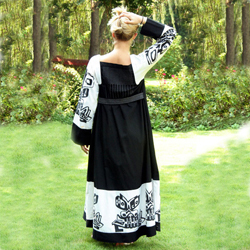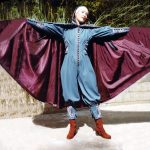 Her portfolio includes, Designer Clothing, Embroidery, Quilts, Jewelry, Fabric, Wall coverings, Interior décor, Stained glass, Glass mosaic, Judaica, and Fine art
My Story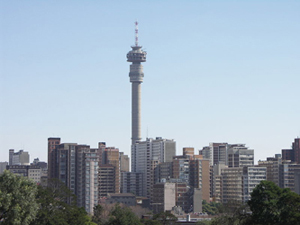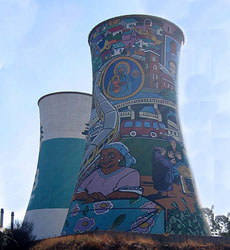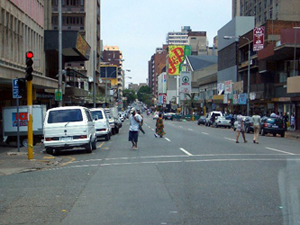 Natural designs have always fascinated me. At the age of ten I caught butterflies in the fields to examine their intricate patterns and colors. Born in Johannesburg, South Africa, I was drawn to African beading and design. I sought out African woman doing beadwork on the sidewalks. Their vibrant sense of color, design and proportion, and their painstaking work were awe-inspiring to me. This occurred long before beadwork and African art became popular. I gathered a considerable collection of African beading and dolls.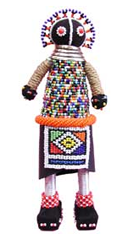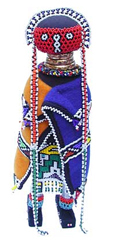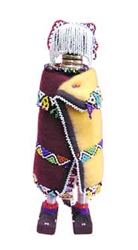 Another childhood highlight and inspiration were our trips to the African game parks and Ndebele tribal villages. Their mud huts are painted by the women with dramatic and vibrant colorful geometric designs. Beadwork and pottery were similarly decorated. My appetite for such creative work was insatiable. This exposure to African art has been indelibly emblazoned into my creative spirit.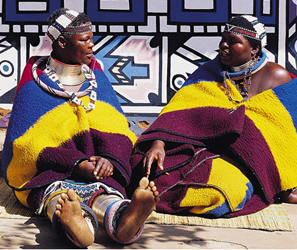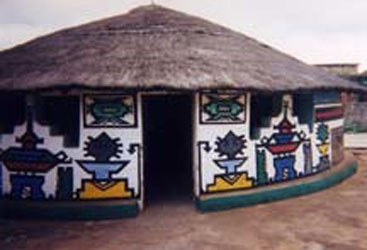 My mother and grandmothers sewed, knitted and crocheted everything that we wore. Thus my sewing skills developed at a young age. I soon began to make doll's clothes and eventually designed and made everything in my wardrobe, including my wedding dress. I was commissioned to design and make several other wedding dresses. I graduated as a teacher from the Johannesburg School of Home Economics, where we learned millinery, haute couture, upholstery, fine embroidery, pattern drafting and more.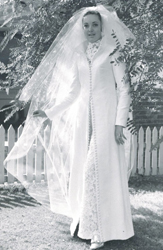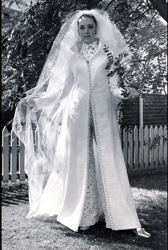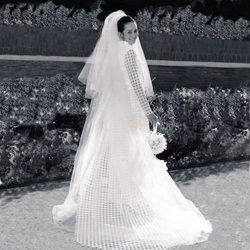 My first foray into printing was to linoleum block print a dress for my future husbands graduation.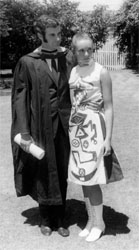 My husband and I left South Africa in 1972 to tour Europe in a camper with our 6 month old baby. From there my husband applied for a residency position in Canada, and we went to Winnipeg for 6 months where I was exposed to Eskimo art. My husband was accepted into a 4 year residency program in Boston, Massachusetts. With 2 young children, and a student husband, we needed more money to survive.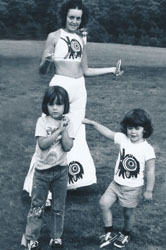 I began silk-screening on fabrics and making one of a kind designer clothes such as kaftans, jackets, skirts, shirts, pillow cases, wall hangings, shades and printed sheets. I showed my wares on the sidewalk at Harvard Square,and I quickly sold everything that I made. My work became well known by word of mouth.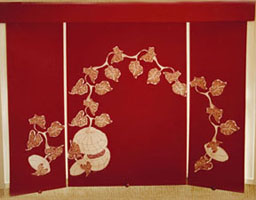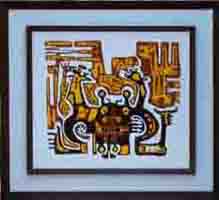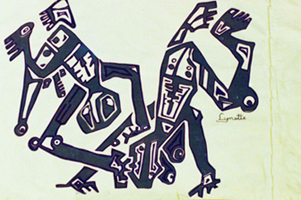 There were instances when I literally sold the clothes off my back.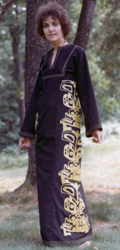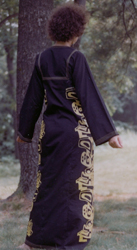 My clothing and silkscreened designs were unusual and ahead of their time.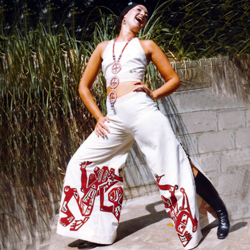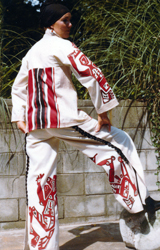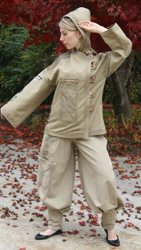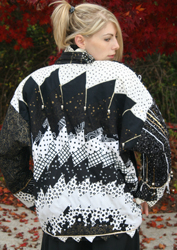 I made my first silkscreen-printed quilt in 1975 and was subsequently commissioned to make several quilts for customers in Boston.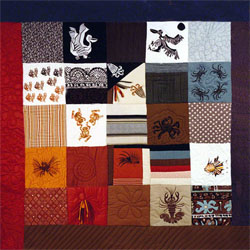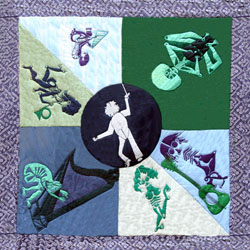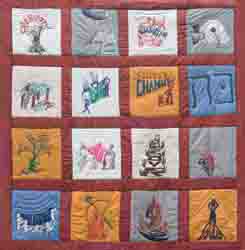 I had a highly successful business and was well known in Boston. We moved to Atlanta in 1976.

My 5 children were young, being a "stay at home mom" I continued to create and experiment with different media.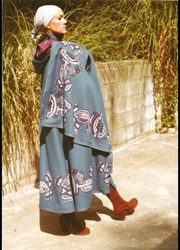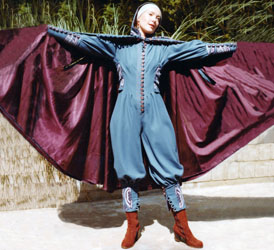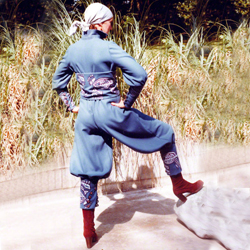 I received a commission to print vertical blinds for the very large windows of a state of the art orthodontic practice in the Netherlands.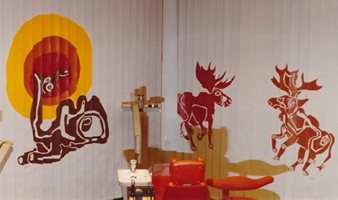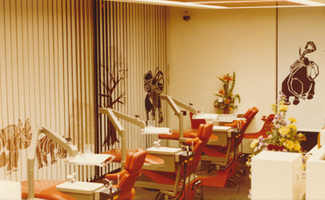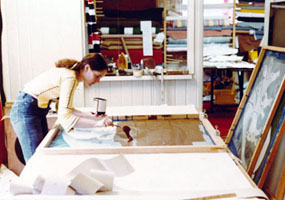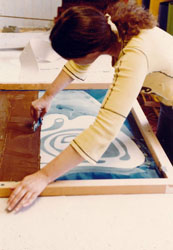 I experimented with stained glass design and construction, I did not however enjoy this medium "Daddy Elephant" and "Mother and Child" were my main pieces during this period.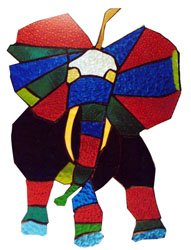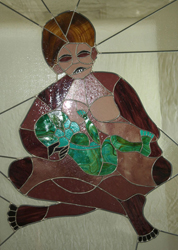 I delved into the medium of laminated fabric, creating bold new designs for aprons.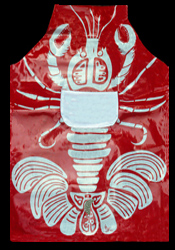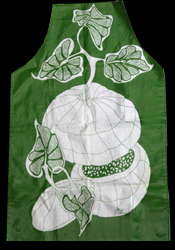 "Celebration Series" were hand silk screened art to raise funds for my children's school.
Several sets of this "Celebration Series" now hang in some major Jewish institutions.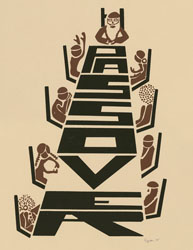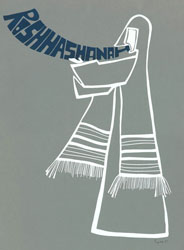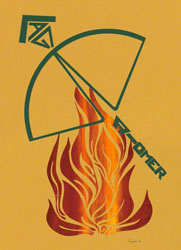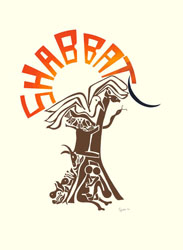 The "Twelve tribes of Israel" were created as fundraisers for several different Jewish institutions. These works were extensively researched, deep, full of symbolism and rich in narrative.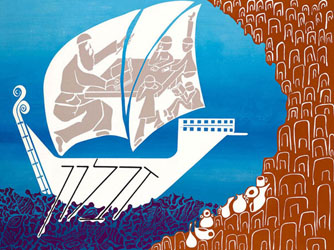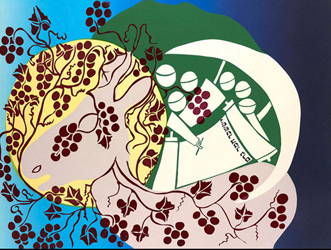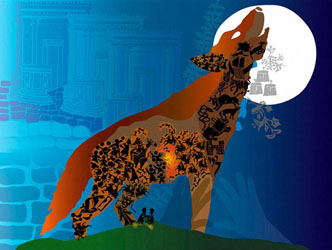 Experimenting with silversmithing, I produced a
series of designs with a unique system of interchanging links and chains that can combine different pieces to form bracelets, necklaces or earrings.
Architecture and interior design design. Use of material and light integrated in the structure, create a light and bright happy living environment in my home.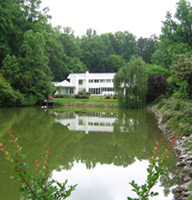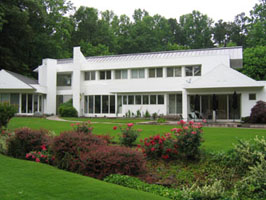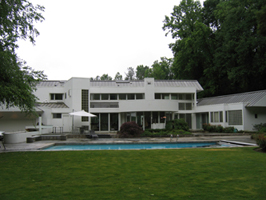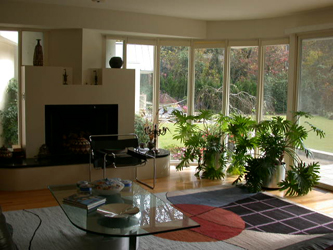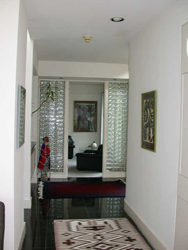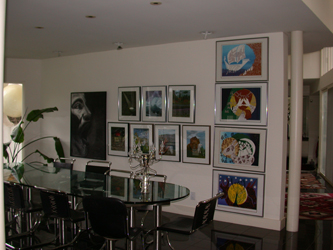 I have worked in multiple media to create Judaic art.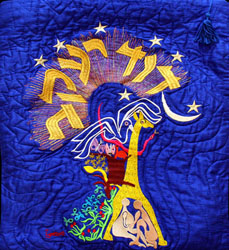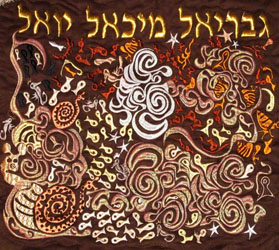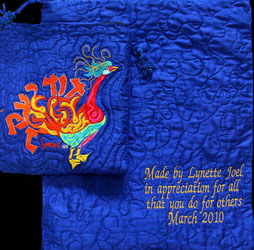 Tefillin and Tallis bags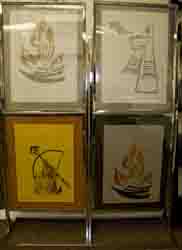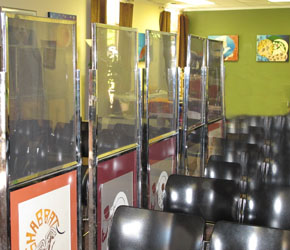 Mechitza panels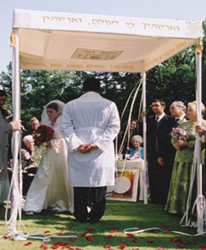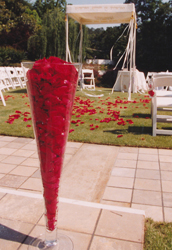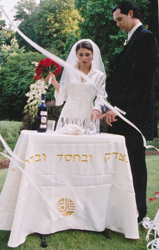 Chuppa
Machine Emroidery has become my passion, digitizing and embroidering my designs for multiple use.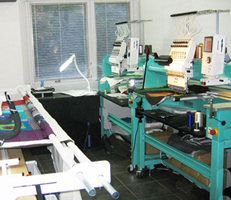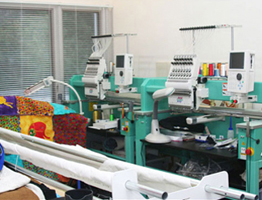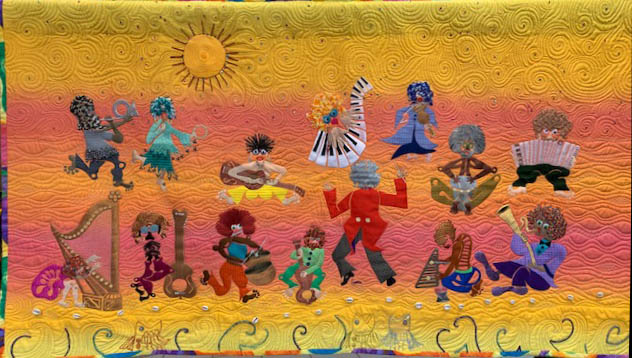 Musicians in the Day, Embroidered, beaded, quilted, wall quilt.
Contact: Lynette Joel
678-641-3759